Welcome to our fundraising and donation page
The donations and support that we receive makes a big difference in how we conduct our programs. All donations big and small are greatly appreciated. However, if you prefer to donate your time and energy, we'd love to use your skills and talents in a capacity that helps our school. Check out our volunteer page and sign up today. Thank you!
Instructions for Donating to Los Osos Choirs
Do you accept checks or money order for donations?
---
Yes! 1) Write check or money order to: 'LOHS Choir Booster' 2) Include 'Student's Full Name' on the memo line. 3) On the evelope, address to: 'Los Osos High School Choir Music Dept. ℅ Bethany Encina' 4) Drop off or mail to: 6001 Milliken Ave, Rancho Cucamonga, CA 91737. School phone: (909) 477-6900. Due to the new Covid-19 district rules, we cannot accept cash at this time.
---
Do you accept PayPal?
---
Yes! As a qualified 501(c)(3) organization, we have to pay processing fees of 2.2% + $0.30 per domestic transaction. Just type in the amount you can donate from, and select and option from the drop down menu to direct your donation (Fair Share or event/trip), and please put your student's name on the memo line. Otherwise, it may be difficut to ascertain who and where the funds should be directed. You can also use a credit/debit card if you do not have a PayPal account. Use this Paypal link to donate if you are on a desktop PC. If on a mobile device, use your phone's camera to scan the QR code on this page (if the autodetect is working). Both will bring up our PayPal donation web page or app.
---
Do you accept Zelle?
---
Yes! We prefer Zelle because there are no merchant fees and the money is in our account immediately. If you've never used Zelle, it is an instant payment option that hundreds of banks offer. Follow these instructions for a successful Zelle payment: (if you can't figure it out, ask the student! ;) Use your bank's financial app, look for the Zelle/Send Money option, 1) Add us as a recipient, Choose the 'THIS IS A BUSINESS' slider. 2) Under ' Business Name (required)' Type 'LOHS Choir Booster' 3) Under 'EMAIL ADDRESS', press the + sign and type 'LOHSChoirBoosters@gmail.com' 4) Enter Amount, and which account you'd like to draw the money from, hit 'Review' 6) *IMPORTANT* - In the 'MESSAGE' section, Enter you Child's Name and Reason for Donation, either "Wassail, One time Gift, Fair Share Donation, etc., Hit 'Send $XXX' and you're done. The MESSAGE section is required and needed for tax record purposes. Remember to keep us in your recipients, so the next time you need to pay or donate, you'll only have to enter the MESSAGE info, Amount and Send. It's easy and immediate!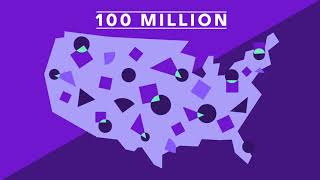 ---
I'm interested in donating my time, how can I do that?
---
No problem! The gift of time and talent is priceless! We welcome anyone that can help in any way. Take a look at our Volunteer page to fill out our Interest Form and we will reach out to you as soon as possbile. Also, please feel free to review all of the different Booster Club positions we have, as there are plenty of positions that need your help. We welcome all to join in an effort to make this choir program the best experience for all students: alumni, community members, parents, guardians, and other family members, including grandparents.
---
---
All order forms need to be in by November 15th

delivery pick up will be on December 13th

If you sell a large amount of pastries, then prepare your freezer and make time to deliver them ASAP